Unique Cape Town Food Experiences to Discover & Share
New And Unique Cape Town Experiences to Discover and Share
Exciting new restaurants, coffee shops, bars, clubs, markets, venues and hot spots to discover and explore. PLUS: Watch these unique local concept tours
Last update: 6 August 2018 from Cape Town Magazine

Starting a new restaurant, shop or experience is one of the hardest things to do. And it's also the most special. It's putting yourself out there, saying, here, come and try my new idea, my new concept of how I think something should be served, how you could be enjoying yourself.
And in our humble opinion these new restaurants, coffee shops, bars and experiences deserve all of Cape Town's love. So, go on, pick those that sound interesting and go discover them for yourself and tell them the team at CapeTownMagazine.com say hi 🙂
Who knows, you might even find your future new favourite among our choice-picked selection new places to explore.
STREET FOOD WITH FLAIR
No Fixed Address in Observatory brings a fusion of unique Asian and Mediterranean street-style food to locals. This new restauarant based on an international catering brand offers a small but select menu – each dish is is imbued with unique flavour combinations. Expect mouthwatering slow braised lamb shank and butternut green curry, torched miso marinated zucchini with pickled carrots, daikon, crispy potato and spicy aioli, and a killer sticky toffee pudding with a salted bourbon caramel. There is something for everyone on the menu at No Fixed Address.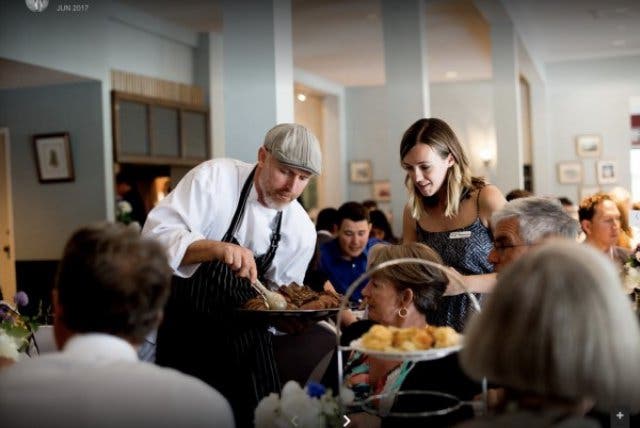 76 Main Road | Observatory | nofixedaddresscatering@gmail.com

EXPERIENCE THE CITY LIKE A LOCAL
Find the best little-known surf spots and discover where real Capetonians buy their wine. Get a real Langa and Khayelitsha cultural-immersion experience or stand face to face with a rehabilitated gangster. New tour company Local Knowledge is all about helping visitors (and locals) fully immerse themselves in the various parts of the city through tours facilitated by locals. Looks like a cool way to tick a few things off the bucket list with a local at your side.

Cape Town | localknowledgetours.com | +27 (0)76 680 2602
NEW SKATEPARK BONDS THE COMMUNITY
The diverse community of Woodstock is now home to a new skatepark with the aim to provide a space for avid skateboarders to practice and showcase their skills in a fun and safe environment. This recreational space will place a pivotal role in the community by encouraging positive pastimes and motivating the youth to lead active lifestyles.

Victoria Road | Woodstock | Cape Town
TOKYO-STYLE BRUNCHES AND SAKE PAIRINGS WHERE DEAR ME USED TO
Traditional kaiseki and rooftop sundowners are just a bit of what this Harajuku-inspired restaurant and bar in Longmarket Street has to offer. Discover the new sister-spot where Dear Me used to be, Tjing Tjing Momiji.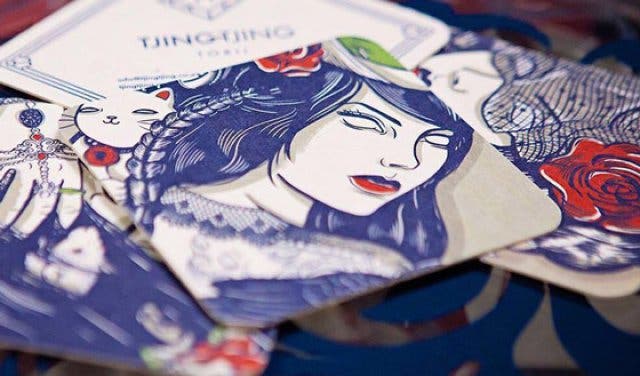 165 Longmarket Street | Cape Town | +27 (0)21 422 4374 | info@tjingtjing.co.za
BUILD YOUR OWN SALAD OR GRAB A HOT BOWL
Thai peanut and quinoa, chicken avocado caprese and spicy cauliflower-chickpea with a bit of bite are just some of what this Cape Town husband and wife team are cooking up for lunch at their new concept salad bar in Gardens called TOSSD.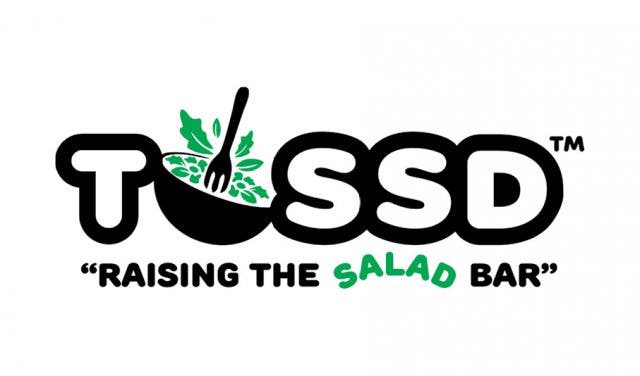 Shop 3 | Sloane Square | co Mill & Buitenkant Streets | info@tossd.co.za
FIRST LOOK AT NEW V&A SKATEPARK AT BATTERY PARK
Check out the epic Table Mountain views from the site of the new free concrete California Skateparks Africa skatepark being built near the V&A.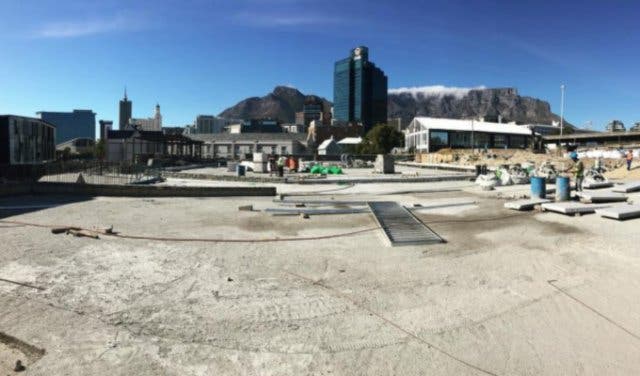 Coming soon at Battery Park | V&A
FEWER PRESERVATIVES, MORE FLAVOUR
It's the unexpected that makes dining at this restaurant in Paarl such a treat. You may think cauliflower ice-cream is a stretch of the imagination but it's this kind of innovative cooking that lies at the heart of Nourish. Free from preservatives, dairy, sugar and gluten, this restaurant has put a new spin on healthy eating.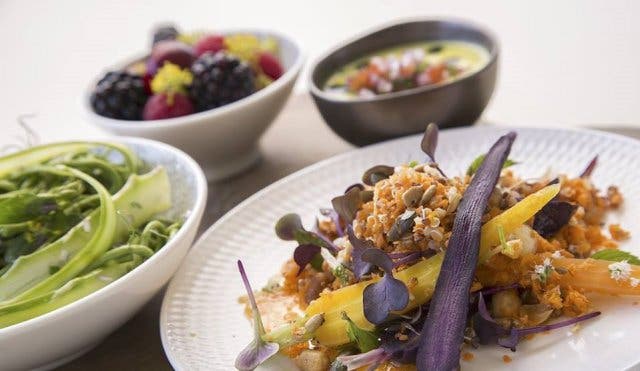 La Bella Vita Wine Estate | Simonsvlei Rd |  Paarl | +27 (0)21 879 1500
A TASTE OF PARIS IN THE SPOT WHERE RAFIKI'S USED TO BE
The Power & The Glory owners have opened a new French cafe that turns bistro when the sun goes down where Rafiki's used to be on Kloof Nek. Check out The Moveable Feast.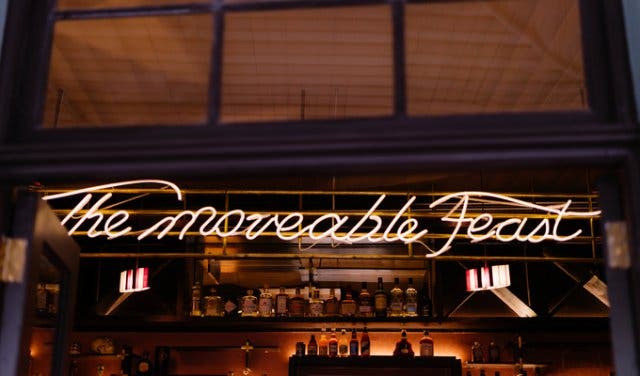 13 Kloof Nek Road | +27 (0)87 897 9749

STARGAZE NEAR THE CITY
The brightest star in the night sky, Earth's closest neighbouring galaxy and the largest telescope in the Southern Hemisphere . These are just a few of the things you can marvel at when you book a stargazing experience with Astro Tours in Prince Albert.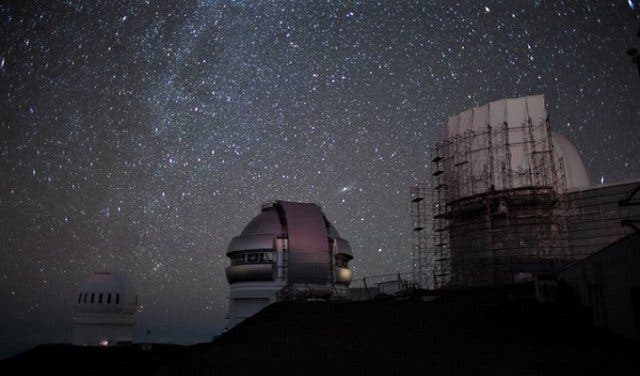 Church Street | Prince Albert | +27 (0)72 732 2950
THE BAO WHERE EAST MEETS WEST
There's something different at this recently opened restaurant – Asian food with an American twist. Think pillowy Chinese dumplings and BBQ sauce, yakitori and poached duck. Experience a new taste sensation at Bao Down in Oranjezicht.

3 Vredehoek Avenue | Oranjezicht | +27 (0)66 022 1165
MORE THAN JUST FOOD AT THIS GRABOUW MARKETPLACE
There's an element of adventure to Elgin Railway Market – from zip lining to mountain biking trails as well as hiking routes surrounding the marketplace. And, of course, there's loads of delicious food and goods to shop at this family-friendly market in Grabouw.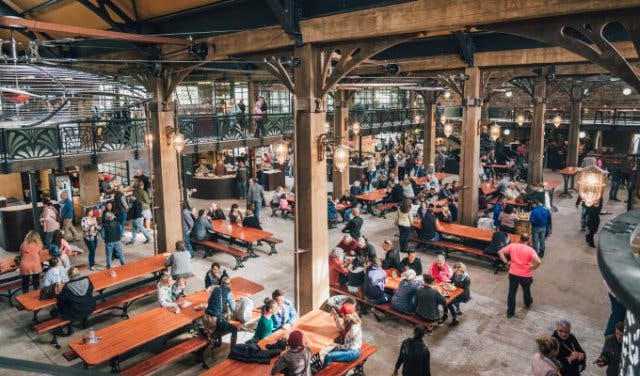 Elgin Railway | Oak Avenue | Grabouw | oscarsinjin@elginrailwaymarket.co.za | Cape Town | +27 (0) 21 204 1158
COFFEE AND SNACKS WITH LOVE ON LOOP STREET
Heard the one about the accountant, pharmacist and writer who opened a coffee shop? They celebrated with locally roasted and sourced coffee and quality snacks at From Cape Town With Love.
ACTIVE PLAY, VR GAMES AND ESCAPE ROOMS
Safety harnesses, crawling through tight spaces and birthday parties are the name of the game at this new mega indoor play arena for kids (with coffee and eats for the parents downstairs). Plus, there are also all-new escape rooms by HintHunt and VR experiences upstairs at SuperPark at the V&A's Watershed.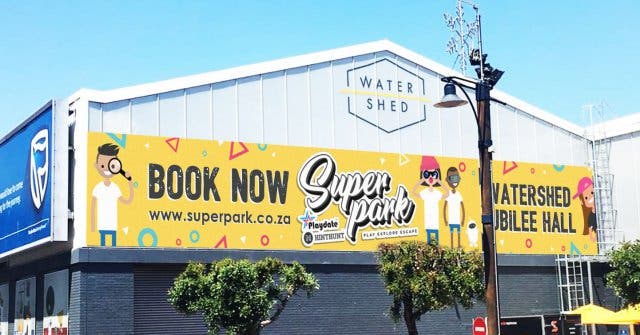 17 Dock Road | The WaterShed | V&A Waterfront | +27 (0)83 279 4453
EVER TASTED JAPANESE BRAAI?
Find out what Tomo means in English, have your first Japanese braai and check out the Asian tastings and authentic Asian tea garden upstairs at Tomo.

86 Loop Street (corner Shortmarket St) | +27 (0)21 422 0635  
PARISIAN CREPES IN THE EAST CITY
From gluten-free cheese, nut and pear galettes to fresh-made crepes and unique tea blends, there are so many reasons to check out Swan Cafe in Zonnebloem.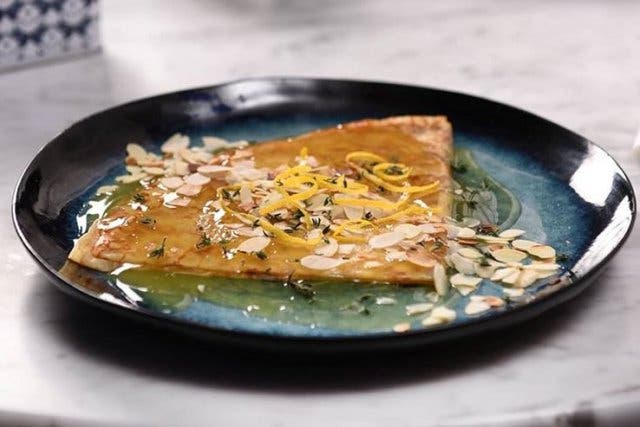 Corner Buitenkant and Barrack Street | Zonnebloem | +27 (21) 454 4758
FANCY A POKE ON THE BEACH?
A laid-back beach-style dining experience with sushi and poke bowls paired with G&T tastings on the beach are what you can expect at The Melkbos Kitchen on the West Coast.

26 Beach Road | Melkbosstrand | +27 21 001 8210
MADE TO SHARE IN THE BO-KAAP
The "place where chefs go to eat on their day off", La Mouette, has a new sister eatery in one of the city's most famous and culturally-rich suburbs. Check out the terroir-style made-for-sharing tapas menu at Upper Bloem in the Bo-Kaap.

Shop 1 | 65 Main Road, Green Point | reservations@ubrestaurant.co.za | +27 (0) 21 433 1442
FRIED CHICKEN CURRY NOW IN KENILWORTH
Fans of the famous curry you'd normally find at the Blue Bird Garage and Earth Food fairs around the city will love that the people behind it have opened their own place, Ragamuffin Curry in Mains Avenue.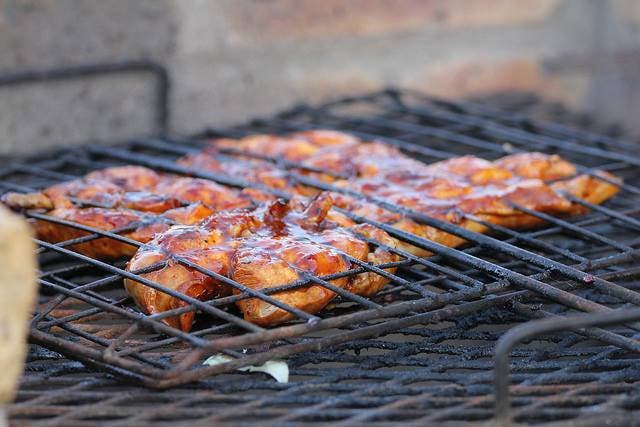 3 Main Avenue | Kenilworth | +27 (0)83 548 0708
APERITIVOS BEHIND THE SECRET SHORTMARKET STREET DOOR
Check out the good-food-and-dancing-after-hours Latino eatery and bar that opened where The Sneaky Sausage used to be. Hint: Go through the "secret" door inside The House of Machines to get a taste of Argentina at Picadas.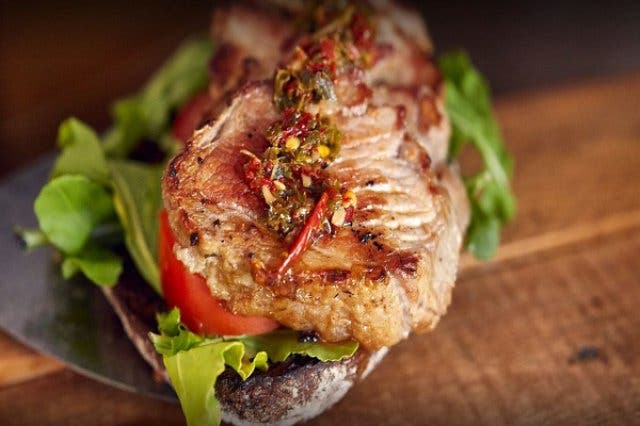 1st floor | 84 Shortmarket Street | +27 (0)79 062 2101
ADVENTURE PIRATE GOLF
Avast landlubbers, Hermanus wine farm Benguela Cove (offering tastings and with loads of restaurants to pick from) has opened a brand-new 18-hole pirate-themed family adventure golf course.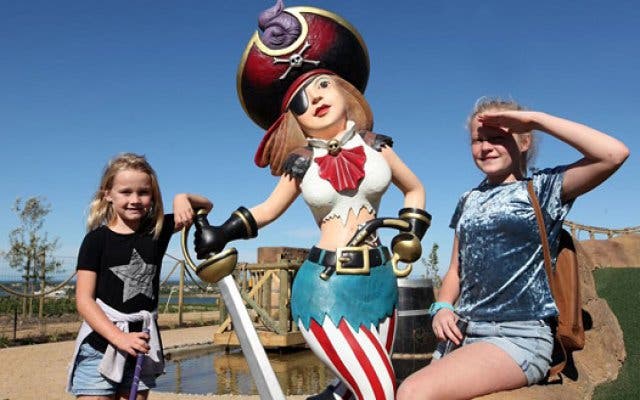 R43 | Bot River Lagoon | Walker Bay | Hermanus | +27 (0)83 645 6198
GET A TASTE OF SUSHI'S SOUTH AMERICAN COUSIN
Crave fresh fish that's not sushi? Think ceviche, sushi's Latino counterpart. And you can try it at the country's first specialist ceviche bar in Woodstock.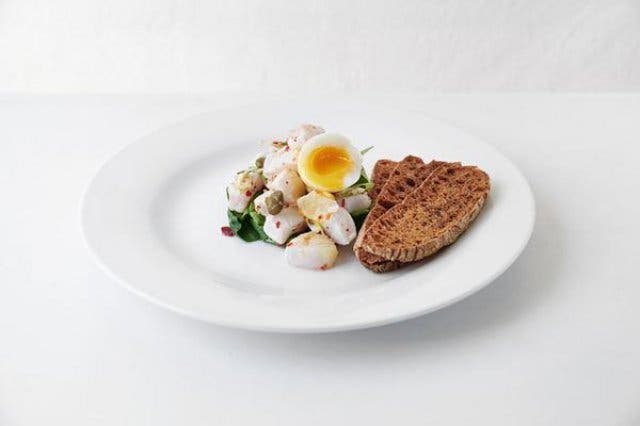 103 Sir Lowry Road | Woodstock | +27 (0)63 223 5551 | info@thecevichebar.co.za
THE WHOLESOME NEW PLACE WHERE BUZBEY USED TO BE
There's a cool new eatery offering honest and fuss-free food that's opened in the old Buzbey Grill spot. Check out The Shop in Three Anchor Bay.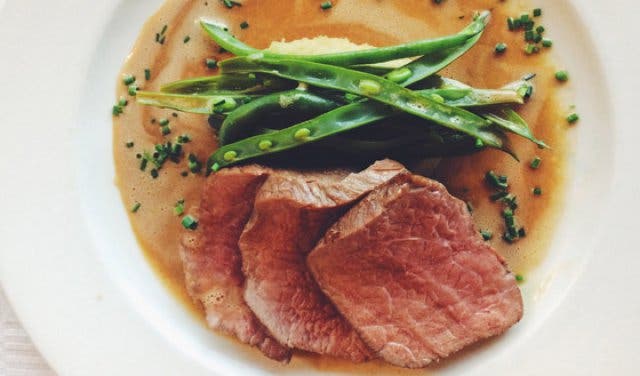 3 Three Anchor Bay Rd | Three Anchor Bay | +27 (0)83 782 5240
NO QUEUES, NO CASH, NO PARCELS
The Quickspaza app lighten your shopping load, choose a hamper or build your own and have your shopping delivered to your door in Khayelitsha, Delft, Mfuleni, and Driftsands. Ideal for those whose monthly shopping is hefty and weighty. And you pay for your purchases online when shopping with this innovative app.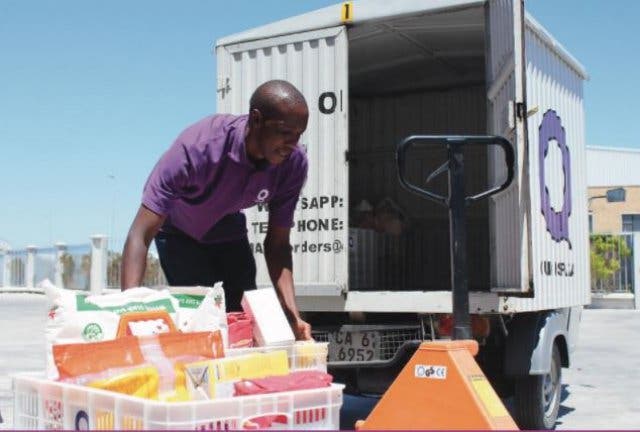 +27 (0)21 201 1271
ART, FOOD AND NATURE
Some of SA's greatest 20th and 21st century artists' works are on display at Norval Foundation's centre for art and cultural expression in Steenberg. With a sculpture garden, an outdoor amphitheatre, research library and an on-site restaurant that serves classical South African cuisine, this is more than just an art museum.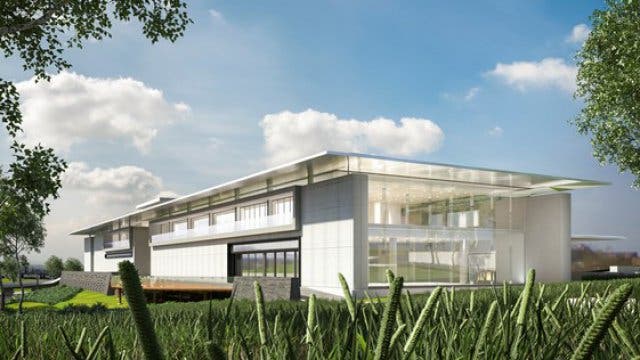 1 Ou Kaapse Road | Steenberg | +27 (0)87 654 5900
VEGAN AND INSTAGRAM-FRIENDLY DESSERT CAFE
Calling all vegan and gluten-free waffle lovers to this trendy dessert cafe in Gardens. Serving up some delicious sweet and savoury waffles that are as aesthetically pleasing as they are tasty. And it's not just about eating consciously, this place is eco-conscious too; all their eating utensils are made from biodegradable materials. Come check out Jessy's Waffles in Gardens.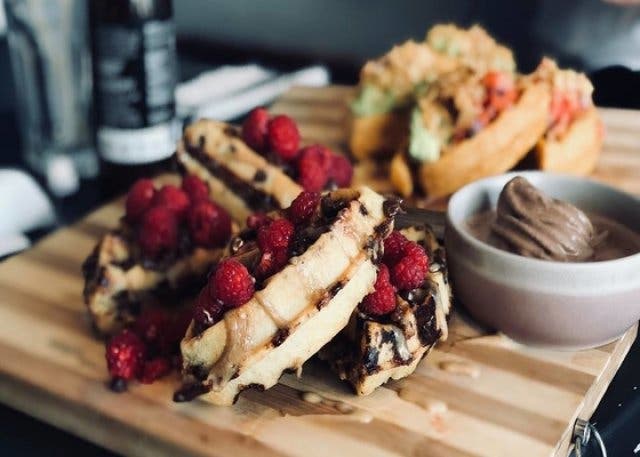 58 Barnett Street | Dunkley Square |Gardens | Cape Town | +27 (0) 79 167 5446
MADE BY LOCALS FOR LOCALS
Celebrate South Africa in all its glory in the heart of Gugs. There's a new place serving locals delicious, crowd-favourite foods in a convenient way. Get your hands messy with glazed dunked wings or round up a group and tuck into one of their famous platters from Orgasmic Gawulo.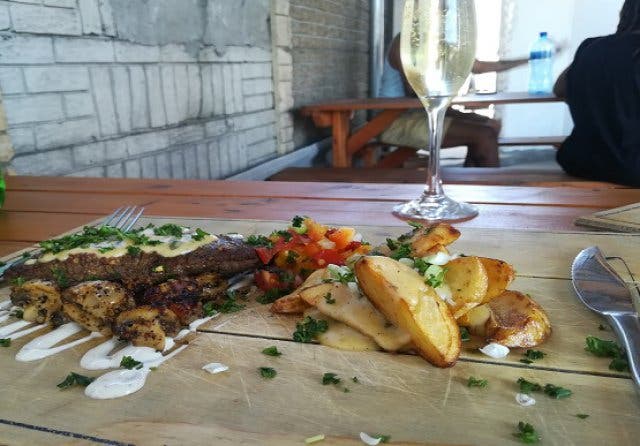 22 NY110 | Gugulethu | +27 (0)71 373 0388 
HUMMUS WHERE THE HEART IS
A genuine Lebanese eatery has opened in Sea Point and it's a winner. Serving up authentic delights straight from Beirut, this is one to keep an eye on. At R10 a pop for a falafel, both your tummy and wallet will be happy after a visit to Rafael in Sea Point.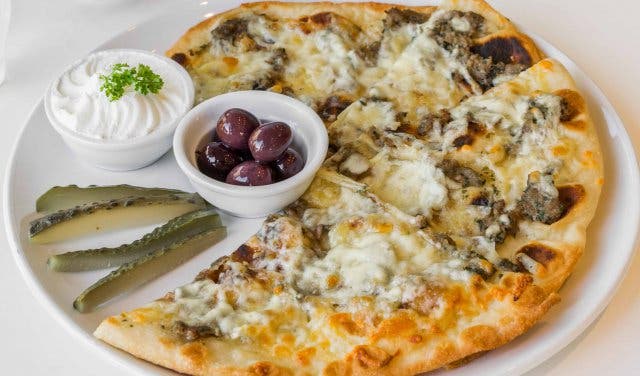 154 Main Road | Sea Point | +27 (0)21 439 6783 
SERVING GOOD FOOD SURROUNDED BY ART
Hot Skillet is a trendy eatery located inside the Youngblood Gallery in Bree Street. The restaurant's owners, Gomotsegang Modiselle and Oginga Siwundla, are both former contestants of the hit TV show My Kitchen Rules SA. The duo might not have won the competition, but it certainly spurred on their decision to open the new all-day breakfast and good food spot Hot Skillet.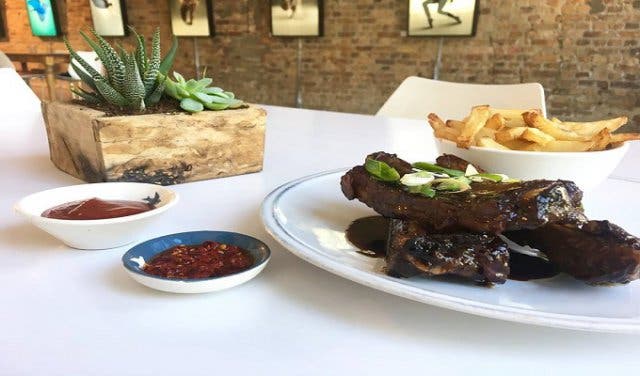 Young Blood Gallery | 70  Bree Street | Cape Town | +27 (0) 61 522 5296
TANTALIZING TAU
Discover the hidden rooms, vintage chandeliers and modern finesse that this posh party-goer palace in the heart of Green Point shows off in true style. Experience the best in electronic sound at TAU Nightclub.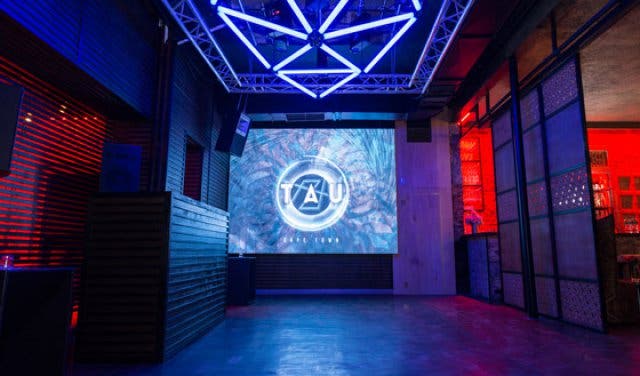 32 Napier Street |De Waterkant | +27 (0)83 244 6286
A KOREAN GEM IN RONDEBOSCH
The Southern Suburbs is home to an authentic Korean ramen restaurant. We mean really authentic, like their Ton-katsu (a Japanese ramen noodle with pork bone broth soup), pork belly meat, 7-minute egg, spring onion, bean sprouts and nori. If that's not enough, their spacious, Asian-style decorations will make you feel as if you're at a sidewalk cafe in Seoul. See you at Haru on Campground Road.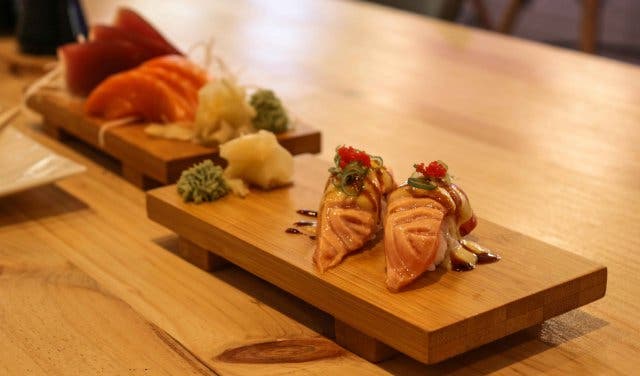 92 Campground Road | Rondebosch | +27 (87) 470 0474
VEGAN GATSBYS AND OTHER PLANT-BASED COMFORT FOOD
Comfort food and vegan is not what you would normally expect in the same sentence, but a new spot is changing things up and serving vegan gatsbys, "cheese" spring rolls and chocolate cheesecake. Want to try it out? Check out Lekker Vegan.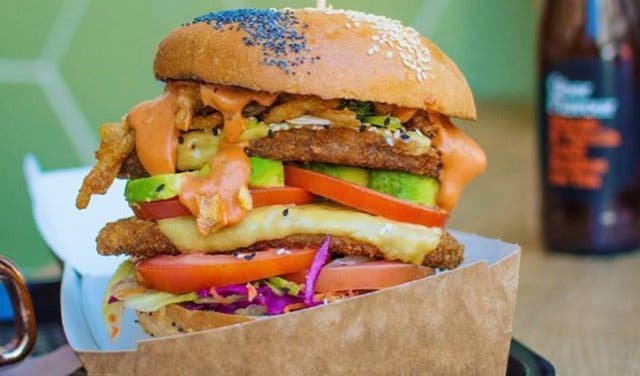 37 Barrack Street | Cape Town | info@lekkervegan.co.za 
BOTANICAL BLISS
They're experimental, quirky and taking cocktail hour to a whole new level. This hot spot in the heart of the Mother City is using local plant infusions to create new and unusual drinks and tapas. Pop in to sample a menu paying tribute to the Western Cape landscape at The Botanical Bar.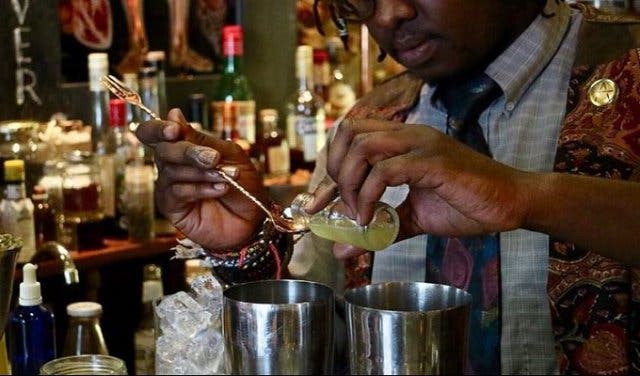 160 Longmarket St | Cape Town | +27 (0) 64 686 4164
FREE ICE-CREAM AND TASTY CHEESY TJIPS
Fresh brioche buns, smokey chilli sauce and cheesy "tjips" make this takeaway burger joint in Stellenbosch a tasty option for a satisfying bite to eat. Grab a free soft serve ice-cream with your bun too at Die Vrije Burger.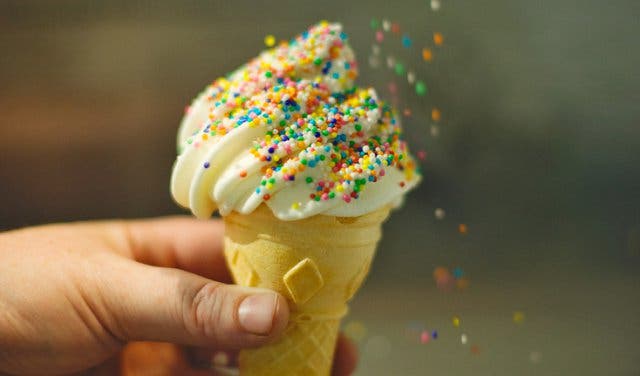 61 Plein Street |Stellenbosch | +27 (0)76 664 1154
A GOOD MIX OF TAPAS AND GIN
With exclusive imported gin, and tapas made using only fresh ingredients, this is one speakeasy that you need to try out. Located in Long Street, they have delicious options such as marinated prawn crystal rolls and the ever-popular potato gnocchi, which is what makes it worthwhile to visit Sentir Tapas and Spirit Space.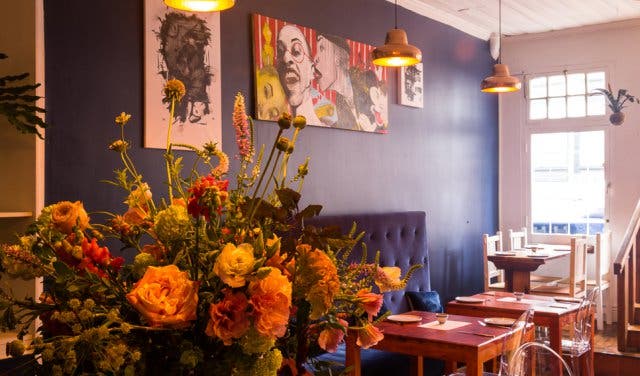 33 Long Street | Cape Town | (+27) 21 422 3353 | rickmacoxon@gmail.com
CAPE TOWN'S FIRST PLASTIC-FREE GROCERY STORE
Nestled in what used to be a parking garage on Constitution Street in the CBD, this one-stop for wholesome, non-GMO foods and body and home products by weight is a brilliant find. So bring along your own containers and shop to your heart's content at Nude Foods.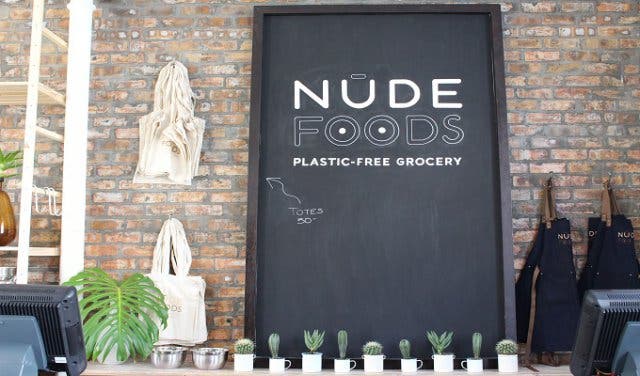 5 Constitution Street | Zonnebloem | Cape Town | +27 (0) 21 205 1902
GET WHOLESOME FOOD AT THIS COLOURFUL CAFE AND DELI IN BO-KAAP
In the city's busiest neighbourhood you'll find this trendy cafe and deli that has a menu with breakfast and lunch options as well as banting, vegetarian and vegan meals – even beginner yoga classes. For all this and more, check out Harvest Deli and Cafe.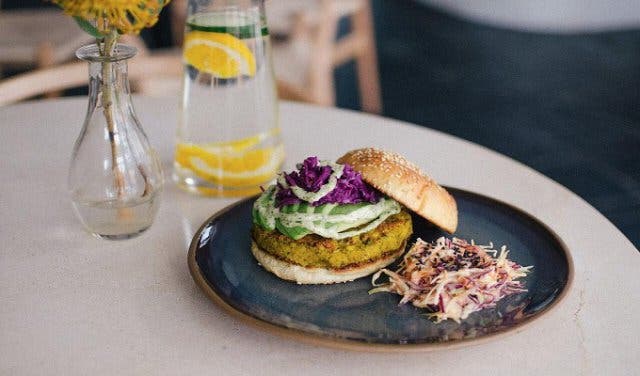 102 Wale Street | City Bowl | Cape Town | +27 (0)79 448 1618
TLC FOR YOU
If you lead a busy, fast-paced life but still want to treat yourself to a massage, facial, manicure or pedicure, this Beauty Bar is your answer. This oasis of relaxation and recuperation will transport you to a place where deadlines, stresses and frustrations don't exist. Even if you've only got 30 minutes, come and get some TLC at Youghazi Express Beauty Bar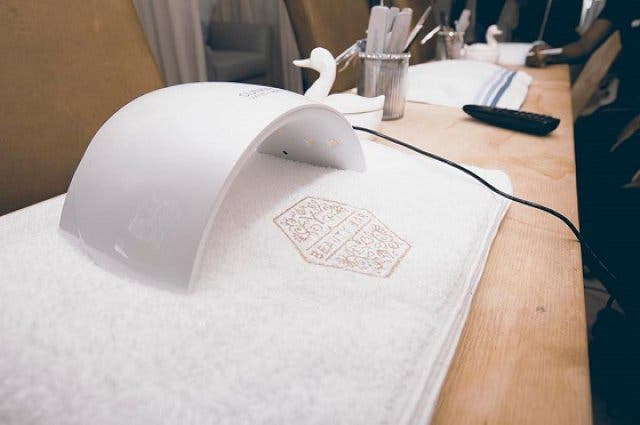 Unit 6 |20 Brickfield Road | Salt River | Cape Town | +27 (0) 21 447 2437
THE LIGHTSIDE CAFE
This uber creative, vegan pop-up eatery offers a full and innovative vegan menu presented with flair that's delicious down to the last bit. And they serve great, inexpensive coffee too at the Lightside Cafe.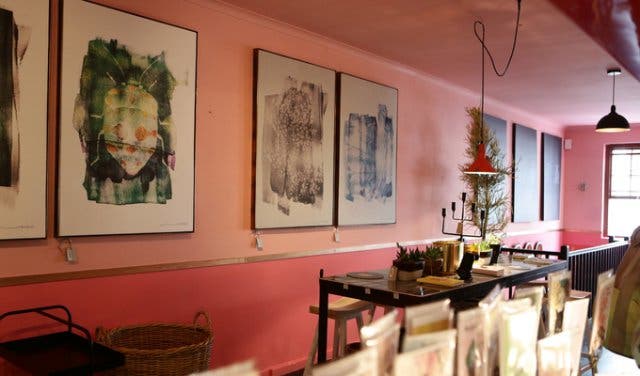 109 Waterkant Street | De Waterkant | +27 (0)76 375 8541
ICE-CREAM HEAVEN
Calling all lovers of dessert and anyone with a sweet tooth. Here's the place to get all your ice-cream needs. The Dairy Den in Sea Point's owners have been in the ice-cream business for over 50 years and serve up the most delicious soft serve flavours. And the doughnuts, in an amazing range of interesting flavours, are made fresh daily. Don't just take our word, pop in and try for yourself at The Dairy Den.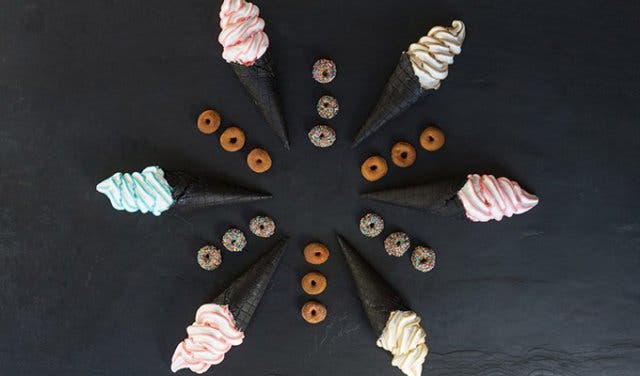 148 Main Road | Sea Point | +27 (0)76 401 9895
WINE DOWN WITH THE NEIGHBOURS
This neighbourhood market in Paarl caters for everyone, stocking locally-sourced and produced goods. Shelves are filled with seasonal produce and local delicacies, as well as award-winning wine. Take your pick from specialist coffees, marinades and dips all at the The Parksuip Neighbourhood marketplace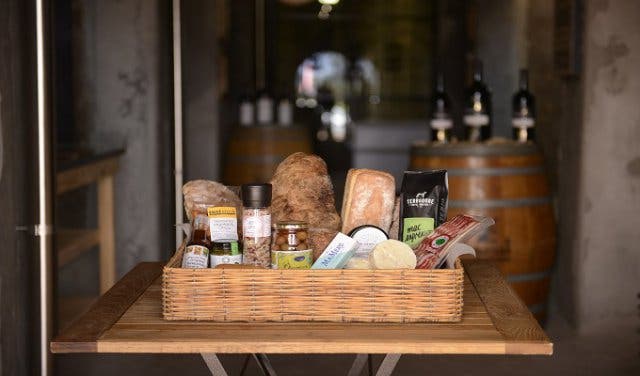 C/0 R44 Windmeul Kelder | kontreimark@windmeul.com | Paarl| Western Cape | +27 (0)21 869 8100
GLUG IT DOWN
This craft beer brewery in the CBD has craft beer fundis frothing for a bottle of their micro-brewed pale ale. Visit Founder Murray Middleton at the brewery and take a tour of the space. This popular pale ale is also available from a number of liquor stores in the city centre. Go on, grab a cold one from Metal Lane.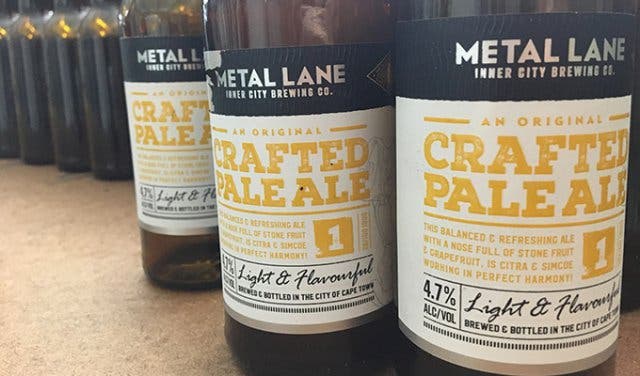 11 Jamieson Street | Gardens | +27 (0)84 442 1212 
DRIP THERAPY
A unique and non-invasive cosmetic treatment that revitalises your body and energy levels with a bevy of minerals, multivitamins and other immune-boosting substances is now available at this first-ever drip bar.  Experience this radical energy-enhancing treatment at REVIV.

76 Regent Road | The Point Towers| Office 504 | Seapoint | Cape Town | 021 433 0731
CONSCIOUS EATING
Eating at this wholefood eatery is like experiencing food from a whole new perspective. The Loop Street eatery caters for diets free from meat, dairy, grain and gluten, serving food that contains only organic and free-range ingredients. And, it's also budget-friendly. The decor is bright and breezy and the food sun-kissed at WildSprout.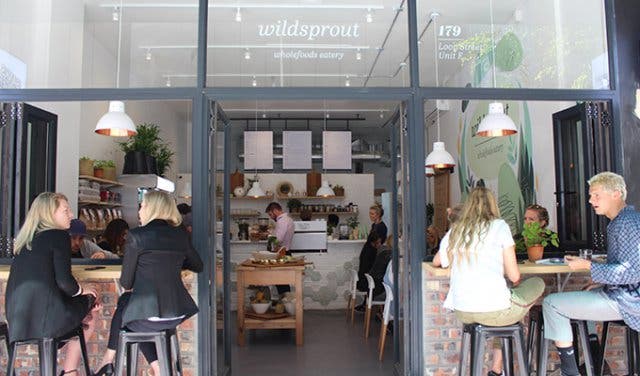 Unit F, 179 Loop Street, Cape Town, 8000 | Cape Town CBD | +27 82 532 2619
PUT ON YOUR DANCING SHOES
With it's two-floored, plush interior  impressive light projections and a mind-blowing music experience, this trendy nightspot will not disappoint. Local and international DJs give clubbers a diverse mix of sounds to groove to in the dance 'tunnel' at Reset.

71 Loop Street | Cape Town City Centre | +27 (0)21 422 0202
CLUCKING GOOD CHICKEN
Roast & Co.Rotisserie in Heritage Square offers some delicious chicken meals made using plump, happy chickens from Elgin. Try the chicken caesar croquettes with baby gem, grana padano and celery dressing orthe Mzansi fried mac 'n cheese, they will certainly get your taste buds tingling. And the eatery offers a number of meat-free dishes to cater for vegetarians. So get ready for some clucking good chicken at Roast & Co. Rotisserie.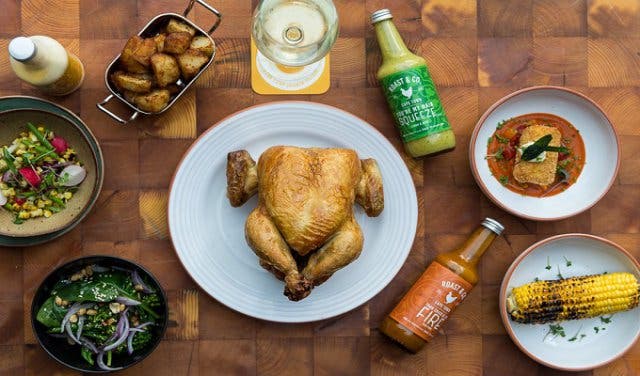 98 Shortmarket Street | +27(0)21 424 6372 | info@roastandco.co.za
HOME FROM HOME
This restaurant with its relaxed atmosphere and calm interior is located in an old house and once you step through the doors it's like coming home. Chef Giorgio Nava prepares classic Italian-style food that is not onl deliciously tasty but aesthetically pleasing too. Treat yourself to a true Italian-inspired meal at 95 at Parks in Constantia.

114 Constantia Main Road | +27(0)21 761 0247 | parks@95keerom.com
COFFEE, PASTRIES AND MORE
Kahvé Road (Kahvé is the first name for the black stuff we call coffee today) is a chic coffee shop and the perfect spot for treating yourself to a day of delicious delights. Macaroons, freshly baked croissants, and the popular lemon poppy waffle served with a warm berry compote and other patisserie classics like the artisan pies, flaky quiche and butter chicken curry, it makes sense to stop off and indulge a little at Kahvé Road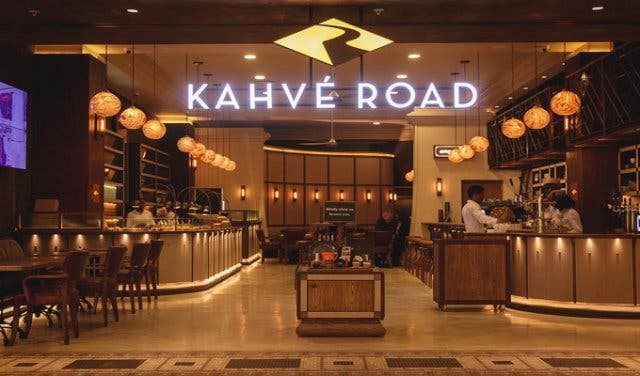 Cavendish Square | Dreyer Street | Claremont | +27 (0)21 671 1607
EXPERIENCE ETHIOPIAN FLAVOURS
This Ethipian eatery on Long Street celebrates Ethiopia's food, warmth and culture in a simple space with touches of Ethiopia, including the traditional palm raffia mesob which transforms into a table once the food arrives. Savour a variety of dishes that will provide with you mouthfuls of exciting flavour at Lucy Ethiopian Restaurant

281 Long Street | Cape Town | +27 (0)21 422 1707 | happyhaset@gmail.com
CAKE, CAKE AND MORE CAKE
This family-friendly bakery in Milnerton is the go-to spot for the sweet-toothed. Offering a range of vividly-coloured cakes and other treats, the bakery's dripping cakes are quite distinct and have become a big part of the brand. Get your fill of sugary delights at Tessa's Bakery.

Milpark | Milnerton | Cape Town | order@tessasbakery.co.za |+27 (0)21 551 6107 | +27(0)84 300 1452
A TASTE OF FRANCE
Just inside the entrance to Cartel House on Loop Street, lies the quaint French-themed Café du Cap where French antiques meet Dando coffee and classic French dishes with a twist. Popular with patrons is the eatery's signature Café du Cap Croque Monsieur, made with a lighter white sauce than the traditional béchamel. Try it for yourself at Café du Cap.
113 Loop Street (Cartel House building) | sam@cafeducap.com
BURGER AND BEER DOESN'T GET ANY BETTER
Serving up some of the best burgers in Cape Town, this burger bar pairs succulent patties with local craft beer. The burgers are beef but can be swapped out for a filleted chicken breast or a vegetarian option. Wash your burger down with a Boston Premium Lager gluten-free beer for the best burger-beef combo, that will see you returning time and time again to the Craft Burger Bar.

63 Buitengracht Street | Heritage Square | Cape Town | +27(0)21 439 7407
IN THE CREATIVE ZONE
Whether you are right-brained or not, this creative space caters to both the artistically curious and creatively inclined. From kiddies to adults and even corporate team building, The Zone offers an opportunity for all ages to indulge their inner artistic child at In The Zone.

Shop 7 | KFC Centre | Wicklow Road | Plumstead | info@inthezone.co.za | +27(0)79 346 6559 
FULL ON FUN AT THIS BAR AND GRILL
This trendy bar and grill offers a laidback eating and entertainment experience. With its selection of gourmet wood-fired pizzas, classic meal options straight from the grill, live music, improv jam sessions and vinyl Friday, you will definitely have immense fun at The Vic Bar and Grill.

84 Kloof Street | Cape Town| +27 (0)21 811 0292
WHERE ADVENTURE ABOUNDS
This fun, multi-coloured adventure park caters to kids from birth and 13, with a bit of leeway for kids up to the age of 14. The PlayStation is the kiddies new hotspot, featuring wooden building blocks, massive slides, Spiderman's webs, a fire truck and fireman's pole, they'll kids be entertained all day. From crawling and climbing to sliding and stepping, you'll find it all at The PlayStation.

333 Main Road Retreat | Tokai | info@theplaystation.co.za | +27 (87) 470 0497
OCEAN DELIGHTS
Come and taste some of the finest produce from our oceans at this fun and vibey restaurant. Enjoy a glass of wine, paired with a local oysters while sitting on the terrace at dusk and taking in the hustle and bustle of Bree Street. This is the perfect after-work destresser to enjoy seafood delights in the great atmosphere of SeaBreeze Fish & Shell


211-213 Bree Street | Cape Town | +27 (0)62 625 1410
WOW PIZZA
Tru Pizza & Co in Milnerton offers some of the best wood-fired pizza in Cape Town, made from locally-sourced ingredients, preservative-free cheese and a 'wow' factor – for those who prefer, gluten-free bases at now extra charge. So next time you're in the mood for yummy, value-for-money pizza, head for Tru Pizza & Co.

Unit 106 Platinum Junction | School Street | Milnerton | +27 (0)21 555 3466
REACH FOR THE STARS
Cape Town's planetarium and digital dome is one of the most digitally-advanced planetaria on the African continent, providing edu-tainment and virtual travel to explore the universe. the oceans and their depths, the This is the space to enjoy animation and 360° cinema entertainment. The digital dome, a fully immersed theatre, offers edu-tainment unlike any other at Iziko Planetarium and Digital Dome

25 Queen Victoria Street | Cape Town| +27 (0)21 481 3900
LEISURE AND SHOPPING HUB
Boasting more than 80 stalls, including designer retail stalls, food vendors, bars and a daily fresh food market, live entertainment and a wellness zone, the Mojo Market is an amazing leisure hub, offering a uniqu market experience. You'll find everything you need in one venue at the Mojo Market.


34 Regent Road | Sea Point
CALLING ALL CHOCHOLICS
If you're a chocoholic of note, you should visit the Lindt Chocolate Studio at Silo 2. Lose yourself in the exclusive offerings on show or join one of the interactive and engaging classes with master chocolatiers. And, the studio offers participants of their classes to dress up in a master chocolatier uniform, making you feel as if you are a honourary member of the Lindt Chocolate Studio.

Shop 2 | Silo 2 | V&A Waterfront | +27(0)21 831 0360
EASTERN FARE AND FLAIR
Offering authentic Asian fare in Gardens, Ben Wei takes patrons and their taste buds on a cultural journey through Asian cuisine. Combining a variety of traditional and Western Asian cuisine, Ben Wei taps into the various ways in which Asian food is produced and presented and even offers banting sushi options. Try the Chicken and Cashew Nut main meal for a combination of textures you can only imagine at Ben Wei.

Shop 3 | Wembley Square | Solan Street | Gardens | +27(0) 21 461 2966
MASSAGE ON THE GO
Cape Town's first mobile masseurs, The Massage Truck, offers a relaxing experience for the workplace. The team is passionate about reducing stress in the office, so have committed to relaxing the body right at your desk! Book a massage session with The Massage Truck.

Dreyer Street | Claremont | Cape Town| +27(0) 63 673 1708
DO THE HOKEY POKE(Y)
Hokey Poke, a globally-infused dish is available at exclusive poke bar, Hokey Poke. This is perfect for those who are adventurous with food, but are a bit reserved with unknown ingredients and it's a fun way to eat healthily. Discover what it's all about at The Hokey Poke .

1 Church Street | City Centre | +27(0)21 422 4382
CHICKEN ANY WAY YOU WANT IT
At The Chicken Shop, the beautiful aromas of delicious flavours will entice you to indulge.  Starting at one end of the eatery, pick how you want your chicken made: either from the traditional rotisserie or the Portuguese spatchcock, cooked to perfection over Namibian hardwood charcoal, which is all-natural and chemical free. Pick your marinade, and/or sides and salads, and voila, you've just experienced a small taste of what's on offer from The Chicken Shop.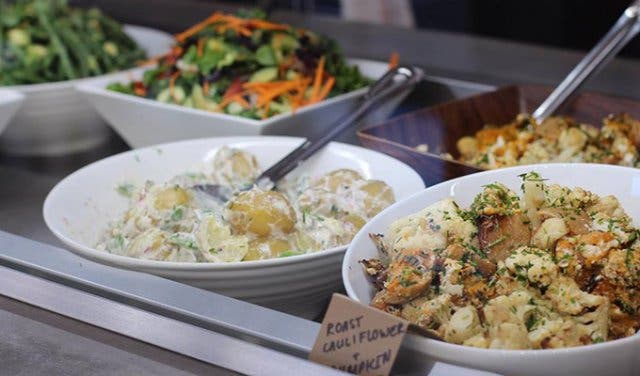 162 Main Road | Sea Point |+27(0) 76 268  8163
BEACH VIBES
Check out this bohemian surf travel bar with a beach vibe. Linked to the Carnival Court backpackers, Suntravolta, with its beach bar complete with palm trees and wooden finishes, refreshing local beer and pizzas, attracts visitors and locals alike. Drop in between 6pm and 7pm for two-for-one Happy Hour deals at Suntravolta.

255 Long Street | +27 (0) 82 397 7232
BE BEAUTIFUL
Ibeauty is passionate about making women look and feel beautiful and uses non-intrusive products to accentuate that beauty, naturally.  This beauty salon specialises in brow, lash, hand and feet treatments, hair removal methods, body contouring and fat reduction treatments, skin and pigmentation treatments and semi-permanent make-up and tattoo removal. Get your natural glow back at ibeauty.

Shop 6 | Sovereign Quay | 34 Somerset Road | Green Point | +27(0) 21422 1320

THE HOTEL IN THE MIDST OF ART AND CULTURE
Book your stay at the ONOMO Hotel, overlooking bustling Greenmarket Square with its many stalls showcasing local art, culture and souvenirs. The hotel has 165 luxurious room, a sauna, fitness room and  an indoor swimming pool and is within walking distance of numerous entertainment options. The 24-hour restaurant, ONOMO Taste, offers a great dining experience. Enjoy being in the heart of the city and all its gems with a stay at ONOMO Hotel.


10 Orphan Lane | Greenmarket Square | Cape Town | +27 (0)21 423 2050
PARTY IN STYLE
Brainchild of Toussaint Bashala, this champagne bar and lounge is a hotspot, offering patrons the opportunity to party in style. The music will be sure to encourage you to get up and bust a move, xpect to hear the sounds of DJ Glen Style, DJ Michael and DJ Lujo behind the deck. The place to be for entertainment with a twist every Wednesday to Sunday night is at Saint Champagne Bar and Lounge.


37 Harrington Street | Cape Town | +27 (0)73 53 163 12 / +27 (0)62 684 1983
GREAT FOR DATE NIGHT
Described as a clubbing dinner experience, Shio offers delicious Japanese food served with a tapas-style twist, while contemporary chart hits provide the right sounds for a let-your-hair-down night of fun and love. Perfect for sharing, the tapas-style meal offerings make for an ideal date night at Shio at the Grey Hotel.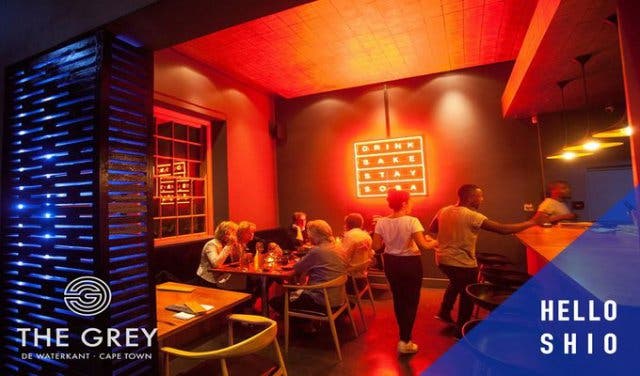 39 Napier | De Waterkant | +27 (0)21 721 1106
WHERE TACOS REIGN SUPREME
When dining at Fuego in Seapoint you are guaranteed to enjoy a variety of delicious tacos, including the veggie taco. The tortillas are fresh, and gluten-free, making this the best place for all dietary types. We recommend you try the mouthwatering steak taco with their famous chimichurri. Go out on a chocolate high, finish your meal with the delicious Taco Sundae at Fuego.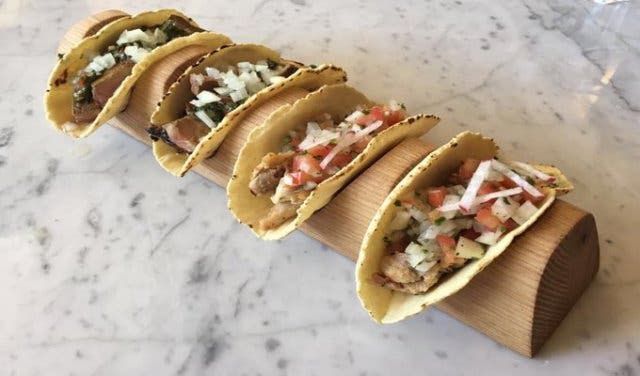 2 La Rhone Building | 77 Regent Road | Sea Point | +27 (0)72 964 2056
HANG OUT AT THE WATER'S EDGE
LIFE Grand Café in the V&A is a hangout hotspot on the water's edge. With more than 100 meal offerings, drink variations, sushi and tapas selections, you are spoilt for choice and get the added benefit of enjoying natural beauty combined with the eclectic energy inside the architectural beauty of LIFE Grand Cafe.

V&A Waterfront| Cape Town | +27 (0) 21 205 1902 
ALCOHOL-PROOF
Located at The Avenues in Somerset West, Proof Wine Bar offers a unique experience of wine and craft beers from the Western Cape, offering the best bottled produce under one roof. All the bar staff at are studying to be sommeliers, which gives them the platform to engage with the people who are drinking some of the best wines in the country. Go and test out their knowledge at Proof Wine Bar.

7 Drama Street | Somerset West | +27 (0) 82 228 7016 | 
GET GELATO IN LONG STREET
This upmarket gelato hotspot offers a taste of authentic Italian gelato in the heart of the Mother City. With 100% natural ingredients, no preservatives, colourants or added fats,  offers a guilt-free experience of flavours that will blow your mind. Moro Gelato also offers a vegan option of pomegranate and nectarine sorbet. So, when it's time to cool off with some genuine Italian-style gelato, pop in at Moro Gelato.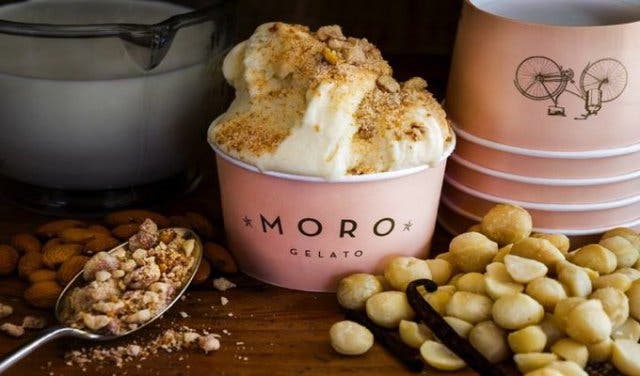 165 Long Street | Cape Town | +27 (0) 21 448 5272
BOUNCE, DODGE BALLS AND SHOOT HOOPS
Break a sweat at the Rush Indoor Trampoline Park in Claremont. The entertainment hub boasts over 1700 square metres of wall-to-wall trampolines, dodge-ball courts, a cube foam pit, hydraulic slam dunk basketball hoops, battle beams and a high-performance wall for the adrenaline junkies! All are welcome from kids to moms and dads and others. The trampoline adventures are more than just kiddies fun; you can  and you can learn a couple of trampoline stunts from the delegated stuntmen! Plus, there's free Wi-fi at Rush.
Stadium on Main | 104 Main Road | Claremont | Cape Town | +27 (0) 82 460 5388
HAVE A BLAST AT THIS CLUB
The recently upgraded northern suburbs hotspot offers a dance experience with a modern twist. From luxury sports cars on display outside the venue, to V-slots, a bar and restaurant, as well as the multi-million rand club upstairs. Expect resident DJs Sam World, Gavin Stander and Gary Night to knock you off your feet with chart hits from the 90s, mixed with radio hits from last week. With its chrome polished interior, LED screens plastered across the walls and private booths, you'll have a blast at Club Lenin.

Corner of Marine Circle and Porterfield Road | Blouberg | Cape Town | +27 (0) 21 556 6090
THE ROYAL TREATMENT
Lume Beauty Atelier invites you for a royal beauty experience. The sanctuary offers beauty lovers luxury treatments for skin, nails, body and hair. Once you step inside the parlour, the Lume butler welcomes you at the door. Expertly curated local and international products of the highest quality are used and the expert aestheticians will help you look your royal best. Go on, give yourself the royal treatment at Lume Beauty Atelier

40 Chiappini Street | De Waterkant | +27 (0) 21 286 1201
TRENDY ART SPACE
Located in the heart of the bustling Long Street, this trendy new space provides a versatile platform for creators and lovers of the arts to come and experience various forms of artistic expression. Visit this space where artists can freely showcase their work in an environment where there is a shared understanding for the art and subject matter alike at 281 Long Street

281 Upper Long Street | Cape Town Magazine | +27 (0)82 558 4804
SUNDOWNERS AND STUNNING SCENERY
Sunset café in Camps Bay offers a refreshing experience of cocktails on the beach. Kickback and watch the sun dip below the horizon while sipping on a cocktail, then tuck into one of the delectable meals on the menu. This venue combines the best of the Atlantic Ocean views with refreshing cocktails for any time of day – sunrise to sunset. Try the unique Black Magic cocktail for the best of both cuppa and cocktail worlds, while getting lost in stylish interior and conversation with friends at Sunset Café.

69 Victoria Road | Camps Bay | +27 (0) 21 418 3003
FOOD AND FUNK
The Raptor Room adds funk to your food with a unique take on South African food. Walk in on Amazon-inspired décor with miniature dinosaurs on every table. Open for brunch, lunch and dinner, the menu combines some of the best South African ingredients with a bit of an American twist. For a unique meal, passionate kitchen staff and a vibe you'll never forget, try The Raptor Room.

Shop 2 | 79 Roeland Street | Cape Town | +27 (0)87 625 0630
EMBARK ON A COFFEE JOURNEY
With friendly baristas, who are always ready for a conversation and a great selection of coffees from Africa and abroad, Kamili allows you to embark on a journey of coffee discovery. Both locals and visitors have dubbed it the best coffee in Cape Town for good reason: Kamili serves your coffee just the way you like it. Relax, hangout and explore the many flavours of coffee Kamili on Harrington.
48 on Harrington | Cape Town | +27 (0)21 4221452
FRIENDSHIP AT ITS CORE
Stepbrothers, the Italian restaurant owned by best friends Barry Fuchs and Gionathan Vessio brings life to a childhood dream. This modern restaurant serves handmade Italian food made from scratch with 100% organic ingredients from local organic farms. Wheat- and gluten-free pasta dishes, as well as vegan and vegetarian-friendly dishes are available at Stepbrothers.

Corner of Chiappini & Waterkant St | De Waterkant
ENJOY A GOOD CUPPA JAVA
Located in the Guga S'Thebe Arts and Cultural Centre on Washington Street in Langa, this espresso bar and kitchen serves great-tasting, freshly-brewed coffee and freshly made, light meals such as sandwiches (crowd favourites include the egg, avocado and chicken mayonnaise), freshly baked muffins, scones and sweet and savoury pancakes. Enjoy your next java experience at Kaffa Hoist Café.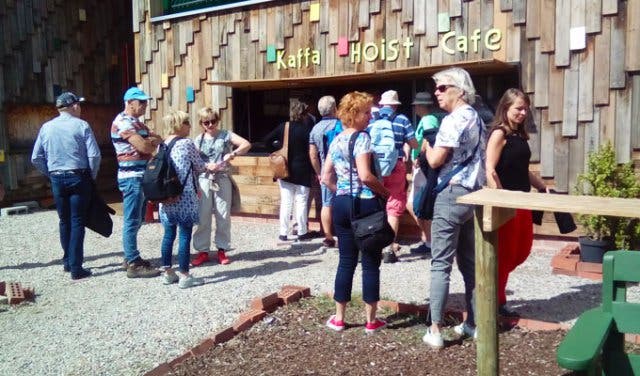 Guga S'Thebe Arts Centre | Washington Street | Langa | +27 (0) 71 120 6345
SIMPLE, QUICK AND UNIQUE
This new kitchen offers patrons a unique, wholesome and somewhat, timely experience. Chefs Kitchen is a fresh three-meal-only lunch spot, creating an exclusive space for people on the go to access top quality fare without the traditional restaurant fuss. The concept is simple: each day there are three main dishes (vegetarian, meat and lighter meal options available) and one dessert prepared. On arrival, patrons order their meal using one of the eatery's touch screens and pay immediately. From there, they take a seat at one of the communal tables and before they know it, their meal is quickly – and beautifully – brought to them. No fuss, simple and easy, is what it's all about at Chefs.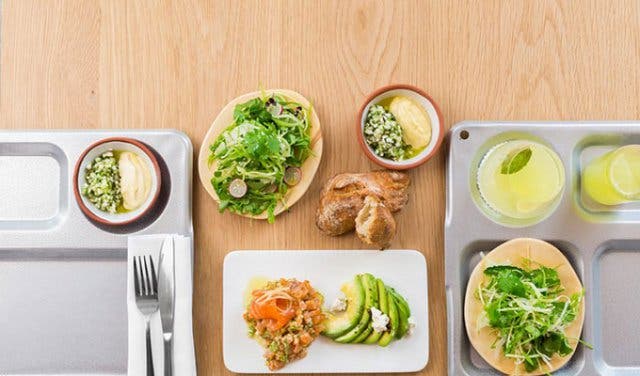 81 St John's Street | Gardens | Cape Town | +27 (0) 461 0368
THAT QUIRKY PLACE IN MUIZENBERG
The Striped Horse bar and grill, serves ice-cold beers (as well as other beverages) and tantalising, pub grub. First and foremost a bar – and in affiliation with the proudly local craft beer – the seaside saloon serves The Striped Horse's full range of brews as well as other SA-brewed and international draughts.  All are welcome at eclectic, quirky and deeply distinctive The Striped Horse Bar & Grill.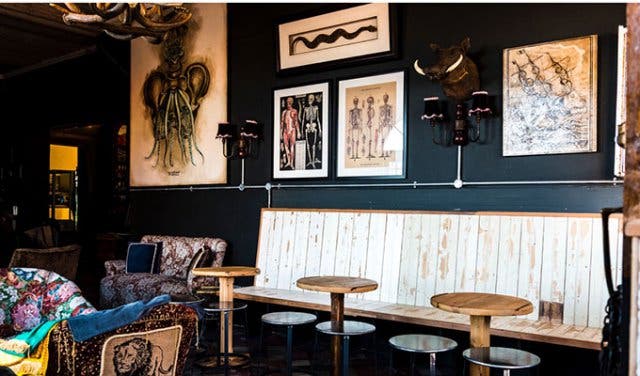 12 – 14 York Road | Muizenberg | +27 (0) 21 788 2979
THE HOME OF HEALTHY, ETHICAL EATING
The Hungry Herbivore is a 100% plant-based eatery and snack manufacturer seeking to bridge the gap between healthy and ethical eating. The menu has an array of breakfast and lunch favourites – think traditional breakfasts, crispy pizzas, creamy pastas and hearty burgers – making it ideal for the plant-based community and the meat-lovers. The vegan eatery also creates and retails a selection of hand-crafted 100% vegan snacks, which customers can purchase. CBD diners can order online via OrderIn and have their meal delivered straight to their door or workplace, just call the Hungry Herbivore.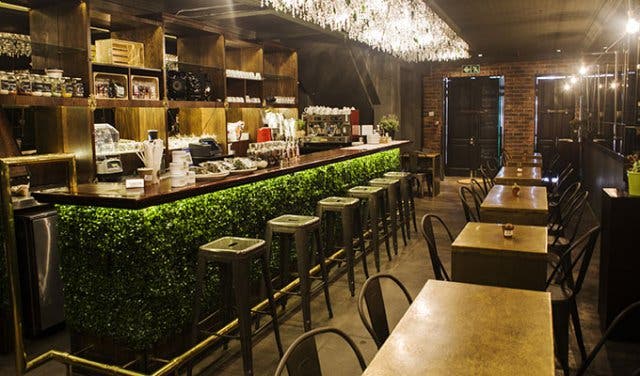 11 Orphan Street | Cape Town | +27 (0) 422 0347
HEAD OFF TO THE YARD
The Salt Yard in Mowbray offers a wide selection of breakfast, lunch and dinner favourites. To accompany the scrumptious fare, a wide selection of custom-made and traditional cocktails are available. As ideal for a quick brekkie as it is for a prolonged lunch or quiet dinner (not to mention, a sneaky Friday night jol), you really must try the Salt Yard.

74 Durban Road | Little Mowbray | Cape Town | +27 (0)21 685 0307
PRETTY IN PAARL
Situated in a beautiful Cape Dutch-style building – complete with its iconic gable, whitewashed walls and thatched roof – Back's sits pretty on Paarl's bustling Main Road. This bistro-style restaurant and bakery, serving speciality wines as well as a small selection of craft beers on tap also houses a fully licenced wine shop and tasting space. Sample some world-class reds and whites, paired with excellent seasonal fare at Tafel & Tap Bistro and Bakery.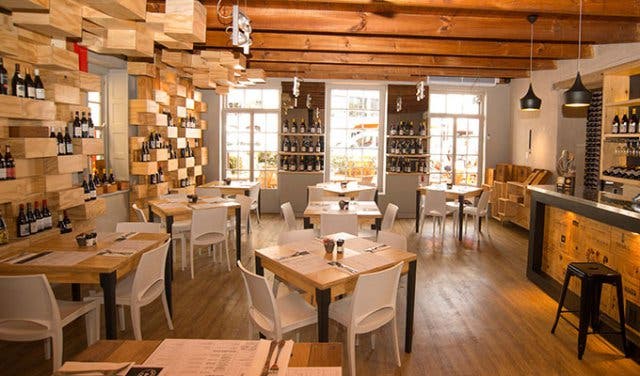 191 Main Street | Paarl | +27 (0) 21 872 0697
LUXURY COFFEE, ADDICTIVE PASTRIES AND A FABULOUS ATMOSPHERE
Coco Safar is an authentic and luxury espresso bar and cafe that incorporates a capsule emporium pairing Third Wave (a movement to produce high-quality java) specialty coffee and rooibos with freshly baked couture pâtisserie and French-style cafe fare. The flagship store in Seapoint opened in January 2018. Coco Safar strives to offer customers a unique experience, focusing on daily indulgences where quality reigns on every level and is accessible to all. So whether you're popping in for a quick espresso, or want to spend time over a leisurely breakfast or a true dessert experience, this venue will ensure a luxuriously seamless and rather addictive experience every time. Coco Safar serves up a delicious selection of sweet and savoury treats with an innovative twist.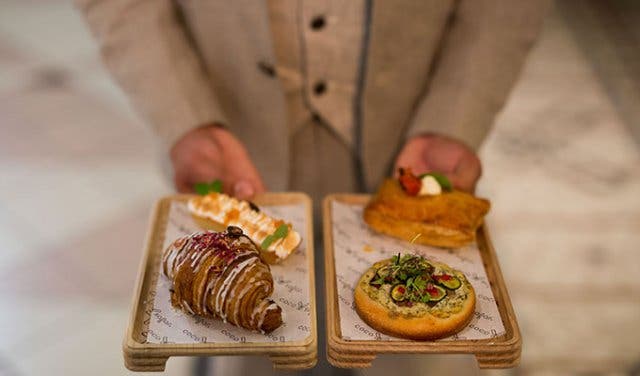 Artem Centre (old Delphi Centre) | 277 Main Road | Seapoint | +27(0) 21 433 1336

SPECIALLY CREATED COFFEE
Blindiana Barista, South Africa's first-ever, blind coffee shop and museum, in Worcester, provides visitors with an opportunity to taste the innovative Blindiana custom roast coffee blend, created by blind baristas. Diners can also choose from a wide selection of fresh and wholesome breakfast and light meal options. So, next time you're in Worcester, be sure to stop in for cuppa and stroll through the historical establishment at Blindiana Barista.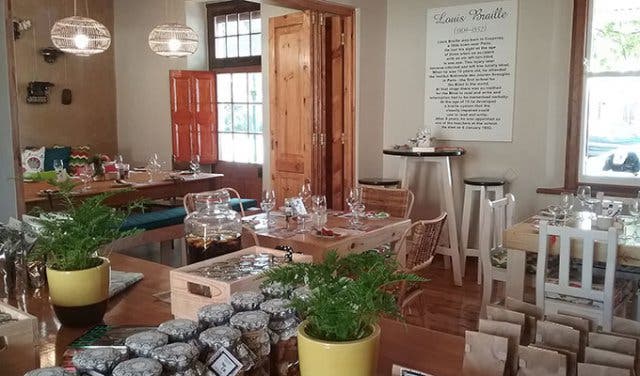 134 Church Street | Worcester | +27 (0) 23 347 2745
OF MALT AND GRAIN
The James Sedgwick Distillery is open to the public on selected dates and times for distillery tours and food pairings. Billed as the only commercial whisky distillery in Africa and home to the internationally award-winning range of Three Ships and Bain's Cape Mountain Whisky, the establishment invites all to explore the true passion and craftsmanship of South Africa's whiskies, come to understand the art of whisky-making and learn about the history of the distillery  as well as to taste some of the world's finest malts and grains. Visitors can join tours and tastings on a Friday and Saturday at 10am and 2pm at The James Sedgwick Distillery.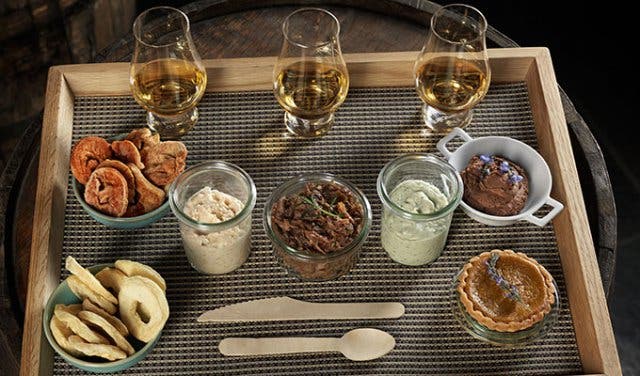 79 Stokery Rd | Wellington| 072 415 3440
SOMETHING DIFFERENT
House of H brings something a little different to the usual CBD landscape, in the form of a self-service "one-stop-shop". Serving great-tasting Deluxe Coffeeworks java, wholesome and sustainable fare and drinks and offering a virtual reality (VR) gaming lounge, a barber shop and tattoist and more, visitors can find everything they'll need all under one roof. Soon visitors will be able to purchase fresh herbs and vegetables from House of H.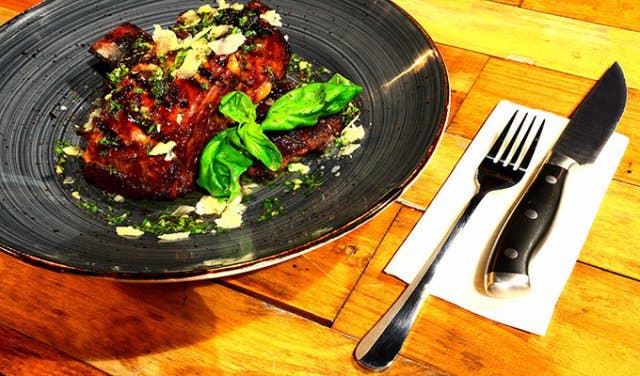 112 Loop Street | Cape Town | +27 (0) 79 061 9826
PARK FOR THE VISUALLY IMPAIRED
This outdoor blind-friendly park and playground in Bellville is located in the Northern Suburbs (within walking distance of the Athlone School for the Blind) and is specifically designed with special needs in mind. The playground has an assortment of equipment and facilities designed to help stimulate balance, encourage mobility, build confidence and improve muscle tone. There is also a beautiful scented garden, a lawn area and low-seating walls with an extensive educational relief mural. All community members (visually impaired and abled) are encouraged to use and enjoy the Outdoor Blind-Friendly Park.


Between Berol Street and Beroma Crescent | Bellville | Cape Town
GET BIKING NOW
GONOW Electric Bicycles is a new innovative electric bike company offering clients guided rides with rental (by the hour, half-day or full-day) and purchasing options. Self-powered and easy to ride (it's like riding a normal bicycle, just with an extra boost), the custom-made bikes do all the work for you, so no fitness level is required. Ideal for all ages, the electric bikes give riders the freedom to do what they want without having to hassle about traffic, parking or fuel. Cyclers must be able to ride a traditional bicycle and be 16 years or older and are encouraged to wear closed shoes and comfortable clothing. To experience this  unique and wonderful way to explore the city, contact GONOW Electric Bicycles.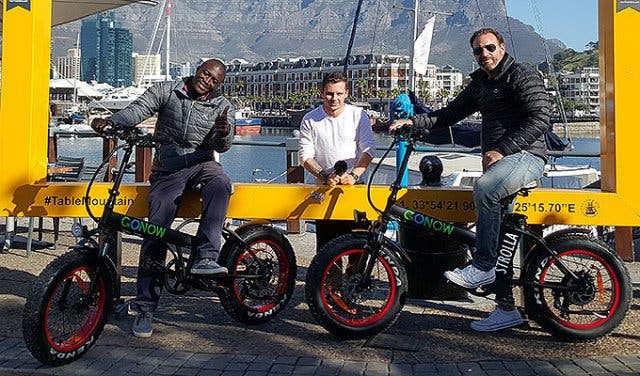 253 Beach Road | Sea Point | Cape Town (in front of The Peninsula) | +27 (0) 64 393 8231 | +27 (0) 82 492 5367
DISCOVER ONE-OF-A-KIND ICE-CREAM FLAVOURS
Lemon grass and jasmine rice; lime, lemon and basil sorbet; peanut butter and burnt white chocolate are just some of the many decadent and unique ice-cream and sorbet flavours that can be found at Unframed Ice Cream. Unframed looks to provide the Mother City with one-of-a-kind sorbet and dairy and vegan ice-cream made from the best available natural ingredients. Offering 12 ice creams (including two sorbets and two vegan options), flavours will constantly change depending on the owner and product and recipe developer's daily inspiration and available seasonal produce. There is also a wide range of toppings and sauces (some vegan-friendly) to add to the scoops. Iice cream-lovers can look forward to the unusual and unexpected at Unframed Ice Cream.

45C Kloof Street | Cape Town | +27 (0)72 354 936
NEW WINE CONCEPT STORE
Openwine  is an all-new wine-concept store, offering patrons a wide selection of South African wine, served with an Italian-cum-French twist. Openwine is dedicated to all things vino and places the alcoholic fermented grape drink at the centre of its expertise and offering. This inner city haunt serves a weekly-changing wine-inspired food menu, comprising dishes paired with suggested wines; one for the bubbly-lover, the white-devotee, the light red wine fan, as well as the full-bodied red wine drinker. There is a full food and wine pairing option available as well. With a key passion for South African produce, other proudly local goods is the wide selection of craft beer, gin and olive oil that can also be found and tasted at Openwine in Cape Town.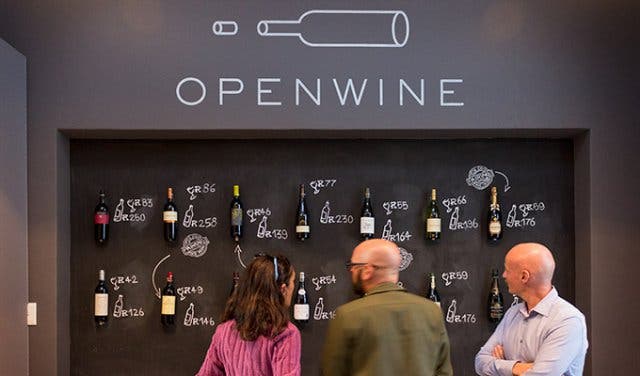 72 Wale Street | CBD | +27 (0) 21 422 0800
HEARTY HOME-STYLE BURGERS WITHOUT THE PRESERVATIVES
Banks Burger serve the ultimate combo – hamburger, fries and shakes – and take pride in providing locals with quick-fix takeaways that are loved and trusted by all. From its buns to its patties (beef and falafel) to its sauces and pickles, Banks Burger home-makes, hand-cuts and creates everything from scratch – minus the usual preservatives and additives associated with fast-food products. Carb-conscious folk will be happy to know that all buns can be swapped for lettuce wraps or left out completely. So if you are looking for a great-tasting and wholesome, not to mention, also affordable burger, fries and shake combo, look no further than Banks Burger.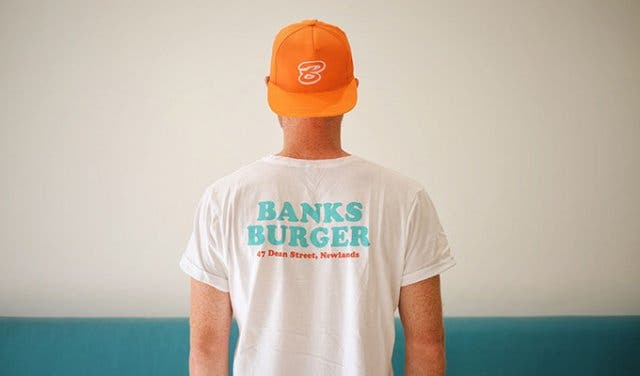 179 Loop St | Cape Town | 021 422 0074
ENTER A WORLD OF VIRTUAL REALITY
Virtualworld on the ground floor of Stadium on Main in Claremont uses the latest HTC Vive VR technology, presenting users with an unparalleled and immersive visual, audio and physical  experience. Virtualworld caters for all ages, although you must be of a certain height and size to fit and use the HTC Vive gear. And, there are over 30 games to take part, so there is definitely something for everyone to enjoy at Virtualworld.


Shop G09 | Stadium on Main |103 Main Road | Claremont | +27 (0) 21 671 8487
SUSHI AT PAPA SAN'S PLACE
Brainchild of, much-loved sushi legend, Hatsushiro Muraoka (or Papa San as he is affectionately known) and his chef-partner Ben Bettendorf, Obi Restaurant is an authentic Japanese eatery and bar. Focusing on fresh and real food – the majority of the ingredients used at Obi are imported directly from the Pacific Ocean island with everything in the kitchen made to order – Obi Restuarant showcases the clean flavours and textures of Japanese cuisine. Booking is recommended at Obi Restaurant.


14 Long Street | CBD | +27 (0) 21 418 4040
TURF AND SURF
Burger & Lobster offers patrons an unusual approach to the current restaurant culture, where diners are presented with only a few items on the menu. Burger & Lobster (B&L) offers a limited menu of only three meal options in the form of its B&L Burger, B&L Lobster Roll and fresh whole Lobster done two-ways (steamed or steamed and finished off on the grill). B&L takes pride in purchasing nothing ready-made and instead focuses on serving 'real' homemade ingredients and creating, baking and cooking as many of its ingredients as they can in-house. The restaurant and cocktail bar also serves a selection of moreish desserts such as decedent Lindt brownies and delectable Mississippi mudpies. Get the real turf and surf experience at Burger & Lobster Cape Town.


105 Bree Street | Heritage Square | Cape Town | +27 (0) 21 442 4297
FAMILY FUN CENTRE
Pinelands-based indoor family fun park, be.UP Park is a one-of-a-kind arena offering visitors of all ages a wide variety of hip and happening activities to encourage parents and their children to play and have fun together. What's more, the enclosed area also strives to introduce Capetonians to a unique way of exercising as the active park is designed as a sort of fun-gym. Be.UP Park also has an on-site be.Café serving a small and yummy selection of snacks as well as an array of hot and cold beverage options, with free Wi-fi and plug points. Everyone is invited to have fun at be.UP Park in Pinelands!


Gardener Place | Rose Innes Street | Pinelands | +27(0)76 372 1330
OUT OF THIS WORLD VENUE SPACE AND GALLERY
Villa Out of This World is an extension of the much-loved and established, authentic tribal trading company, Out of This World. Located in Green Point, Villa Out of This World offers guests a two-fold experience in the form of an Out of This World gallery space, showcasing the ethnic retailer's various artefacts, and a large function venue area for hire. Ideal for private functions, art exhibitions (and more), offers guests the rare opportunity to custom-design the venue to suit the specific needs of their event. Plus, visitors can shop for handmade accent pieces at Villa Out of This World.


No. 1 Braemar Road | Corner Wessels and Braemer Road | Green Point | +27 (0) 21 434 3540/1
POP-UP COFFEE SHOP FOR JAVA LOVERS
i love coffee is a little pop-up coffee shop inside the private X-Body Fitness Gym in Claremont. It is the country's first-ever, Deaf and Hard of Hearing, staffed coffee shop started with the aim of breaking down barriers between deaf and hearing communities and moving focus to ability rather than disability. It may be small but it is home to some truly exquisite Tribe coffees, with all your classics such as the Americano, cappuccino and latte. Learn the sign for your favourite coffee, you will find helpful instructions on the wall to get you started, from there it's between you and one of their three wonderful baristas at i love coffee.


Unit 1 | The Mews | Draper St |Claremont
WORLD-CLASS CONFERENCE CENTRE
Century City Conference Centre (CCCC) and Hotel offers guests a flexible and personalised service, complete with world-class facilities. With 125 rooms in total – 114 superior, one universal room, five executive and five suites – guests are able to choose a room to suit any need. What's more, the hotel is also home to the Square Café and Wine Bar, where in-house guests and visitors can enjoy a delicious morning buffet, easy-dining a-la-carte menu or help-yourself daytime harvest table (with a weigh-and-pay system) and deli assortment as well as a great selection of the Cape's finest, from the Wine Bar. Both holidaymakers and businesses are easily accommodated at the Century City Conference Centre and Hotel.


3 Energy Lane | Bridgeways Precinct | Century City | +27 (0) 21 204 8000
WHERE THE COMMUNITY GATHERS
A Touch of Madness in Obserbatory aims to create an inclusive space for the community at large, to come together and enjoy the good things in life. Ideal for an array of activities and occasions, A Touch of Madness has four indoor venues (each room can be hired out separately) as well as two outside sections – one in the front and the other at the back. The food – inspired by local-street food from around the world – is simple and easy and the eatery offers an extensive range of craft beers as well as a large wine selection. In addition, the Observatory eatery and bar also has TWO daily Happy Hour slots from 5pm to 6pm AND from 9pm to 10pm. Don't forget to ask about the daily specials at A Touch of Madness!


12 Nuttall Road | Observatory | Cape Town | +27 (0) 21 447 4650
FARM-TO-TABLE EATING
This Woodstock eatery seeks to serve diners great-tasting fare made from only the freshest organic, free-range and ethically-sourced produce possible (not to mention, lots of love). With an emphasis on wholesome goods, the intimate family-run eatery serves humble, farm-to-table hearty food. Comprising two small dining rooms, an indoor fully-functioning corner bar as well as a large outdoor wrap-around balcony boasting magnificent views of Table Mountain and the city – Hidden Leaf invites everyone up its narrow wooden stairs and into its homely, welcoming space. Function and event venue hiring, and catering options are also available at Hidden Leaf in Woodstock.


77 Roodebloem Road | Woodstock | +27 (0) 76 941 1014

JOIN THE SUPPER CLUB
Hidden away behind the busy Cavendish Square Shopping Mall in Claremont, the well-established and quirky Larder Café invites families, friends and loved-ones for dinner at their brand new Supper Club, three nights a week. Offering three dinnertime meal options on three different nights, The Larder Café aims to offer great-tasting and wholesome meals, created with fresh and seasonal products at affordable prices. In addition to the fixed main meals, there isalso be a selection of starters and desserts to choose from (at an extra cost) as well as an extensive wine and craft beer menu. This southern suburbs serves up high-quality, homemade and honest food, every time. Although walk-ins are welcome, it is advised to book your spots as seats are limited (and very popular) at The Larder Café's Supper Club evenings.


Unit 5 Grove Building |  8 Grove Avenue | Claremont | Cape Town
WHERE CAPE TOWN MEETS NEW YORK
Named after two streets in SoHo, New York, this contemporary CBD eatery is the brainchild of foodie friends and co-owners cum chefs, Capetonian Cornel Mostert and New Yorker Cynthia Rivera, who met while studying at The Culinary Institute of America (CIA) in New York. The perfect fusion of Cape Town meets New York, Mulberry & Prince, is where you'll find New American-style cuisine. Offering small-to-midsize plates meant for sharing, the kitchen and bar encourages diners to order a few dishes off the menu to share and enjoy with one another. Delight in a wide selection of seasonal foodie options such as slow-cooked tender pork shoulder (served in brodo with burnt cucumber and leeks) and ricotta dumplings (made with shimeji and grana padano) at Mulberry & Prince.

12 Pepper Street | CBD | +27 (0) 21 422 3301
TIME FOR TEA
Tucked away on Long Street, this innovative tea bar is dedicated to one thing and to one thing only; the fragrant leafy elixir. The Tea Bar serves customers an array of warm beverages and also has a small selection of seasonal, tea-inspired sweet and savoury treats on offer. You can also purchase their various tea products and tea accessories at Lady Bonin's Tea Bar.


213 Long Street | CBD | +27 (0) 21 447 1741 | +27(0) 83 628 2504

DOGGY DAYCARE
Bowhaus – a new breed of doggy daycare – is the ideal playschool for dog-owners looking to drop their pups off at a fun and safe playground for the day. Both indoor and outdoor facilities are well-equipped with a variety of interactive toys and play structures. Before being admitted to the daycare, dogs must first undergo an assessment to ensure that they will fit within the Bowhaus-culture. All staff members are trained in dog first-aid and are fully-equipped to care for hounds with specials needs and medical conditions. There are also other doggie services on offer. Drop your fur-kids off for the day and let them interact, play and learn at Bowhaus.


21 Barron Street | Woodstock | Cape Town | +27 (0) 21 447 4504
FREE WI-FI ATOP TABLE MOUNTAIN
The Table Mountain Cableway Wi-fi Lounge offers all visitors FREE wireless internet connectivity (TABLE_MOUNTAIN), numerous plug and USB points, a wide range of comfy seating options as well as two view decks and an outside balcony area to enjoy. The Lounge opens as the first cable car comes up and closes with the last car's departure. The connective hub is the ideal hotspot for all to connect their devices to the Wi-Fi network and charge their phones, laptops and tablets. The Lounge can even be used as a workplace for the day.  What's more, the Lounge boasts a small on-the-go-styled café, complete with delicious breakfast and lunch treats as well as various hot and cold beverages. The perfect hangout for Table Mountain visitors in search of a delicious light meal or a warm or cold beverage while enjoying the free hotspot and its majestic views is at the Table Mountain Cableway Wi-fi Lounge.

THE NIGHT CLUB WITH TOP-NOTCH ENTERTAINMENT
Situated in the city centre, Madison Avenue, Cape Town is open three nights a week (Thursday to Saturday) offering top-notch entertainment and modern beats. In addition to the club's normal offerings – banging tunes and flowing drinks – there will always be an amazing act on display such as aerial dancers on silk ribbons, fire performers and podium girls, ensuring that there is always something new and exciting to look forward to and keep the jollers coming back to Madison Avenue Cape Town.


11 Mechau Street | CBD | +27 (0) 78 905 7982
ICE-CREAM SANDWICHES
This decadent dessert parlour is dedicated to one thing and one thing only: The Ice-cream Sandwich. The sweet and savoury delight sees a scoop of top-quality Italian gelato squished between two freshly baked cookies (you can pick either one type of cookie or two different flavours) and then finished off with various yummy spreads and toppings. There are 14 types of cookies, 16 different ice-cream flavours as well as a wide range of spreads and toppings to choose from. Crumbs & Cream also offers a banting cookie – sugar and gluten-free, made with coconut as well as a vegan-friendly – egg and butter-free – cookie as well as a sugar-free ice cream and a dairy-free vegan sorbet option. If the decedent sarmie isn't really your vibe, you can choose to tuck into an ice-cream cone or cup. If you love all things sweet and delicious, then you definitely need to check out the delectable Crumbs & Cream.

16 Regent Road | Sea Point | Cape Town
LIBRARY FACILITIES IN KHAYELITSHA
The Kuyasa Regional Library in Khayelitsha provides members with top-notch facilities including banks of computers (with 45-minutes of free internet access), an extensive world-class book collection, audio visual materials, e-resources and other state-of-the-art IT equipment. Focusing predominantly on students and adults, there are also various study spaces and meeting rooms available, encouraging individuals to interact and share knowledge with one another. Entrance and library cards are free for the Kuyasa Regional Library.


Walter Sisulu Road | Opposite the taxi rank | Khayelitsha | Cape Town | +27 (0) 21 444 5064
CUT DOWN ON OFFICE RENTALS
Work & Co in Bree Street is a co-working space dedicated to a community of entrepreneurs, small and medium-sized enterprises and freelancers. It offers state-of-the-art facilities and the opportunity for business owners to connect with other like-minded individuals through their unique individual login portal, accessed through custom-designed digital tools. Located in Touchstone House, Work & Co offers members a wide variety of office spaces in the form of Hot Desks, Shared Offices and Private Offices and boasts three meeting rooms for membersmembers as well as outsiders who wish to use the space for a quick meeting or presentation. From ultra-high-speed and reliable optic fibre internet and IT support to professional printers, scanners, copiers and full fingerprint readers and CCTV security, members have access to the highest standard of technology. And their network id backed up with UPS so not even load shedding can derail productivity. Cut down on office rentals and enquire about renting space at Work & Co.


11th and 14th Floor Touchstone House | 7 Bree Street | Cape Town | +27 (0) 21 202 6040